Sovereign Health Care, has announced the appointment of Neil McCallum as its new CEO. McCallum will join Sovereign in September 2023 following current CEO, Russ Piper's, decision to retire in early 2024, with a handover period planned ahead of regulatory approval.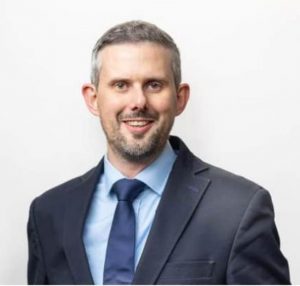 Neil McCallum will join Sovereign from York-based Benenden Health, where he is currently Head of Products, leading a team responsible for all products and services used by Benenden Health's 850,000 members, including its health care cash plan range. With almost 20 years' experience in the financial services industry, McCallum started his career at Royal Bank of Scotland and spent seven years at insurance broker, Equity Direct Broking Limited (EDBL) before joining Benenden Health in 2013.
Jan Fortune, Sovereign Health Care Chair, said: "We are delighted to announce Neil's appointment to take the helm at Sovereign. He brings varied and relevant experience, having worked in banking and broking prior to joining Benenden Health, where he has spent the past decade developing its offering, including an extensive cash plan portfolio.
"Whilst welcoming Neil, I would also like to offer my sincere thanks to Russ, our outgoing CEO, who has helped Sovereign go from strength to strength against a challenging backdrop. Russ will hand over Sovereign in a strong position for the future, and I look forward to working closely with Neil as he steers us forward to deliver ever-greater positive impact for our customers and local communities."
Neil  said: "Sovereign Health Care is a fantastic organisation with 150 years' legacy of delivering excellent health care cash plan products for individuals and businesses, while also looking after customers and communities.  Being appointed CEO is a career highlight. I look forward to building on what Russ has achieved, while bringing my own experience and perspective to take Sovereign forward at a time when health and wellbeing has never been more important. I look forward to joining and meeting the team later this year."
Russ Piper, current Sovereign Health Care CEO, said: "This truly feels like the end of an era for me after 17 years at Sovereign, including 14 years as CEO. It has been an honour to serve as custodian for Sovereign's critical role supporting the health and wellbeing of the people of Yorkshire, and I know that I am leaving the organisation in excellent hands with Neil as our new CEO. I look forward to working with him from September during our handover period and will continue to champion Sovereign after my retirement."
Sovereign Health Care was established 150 years ago and is one of the UK's longest established providers of health care cash plans for individuals and businesses, with approximately 67,000 customers across the UK.
Sovereign actively donates the equivalent of between 5 and 10 per cent of its annual turnover through its Community Programme, which supports charities, groups and organisations that work to improve the health and wellbeing of those living in West Yorkshire. In the last 16 years, Sovereign has donated over £10.2 million to good causes both large and small, including more than £2.3 million to the NHS in Yorkshire.
For more information, please visit https://www.sovereignhealthcare.co.uk/.